Orange Coaching: Your Best Training Resource
Learning and growing, and, dare I say, "rethinking" is what we at Orange love to do. And we think you do as well. Sure, there are tons of books, articles, magazines, conferences and seminars that can stretch our thinking and tweak our perspective. But those things will not be as effective as having a coach […]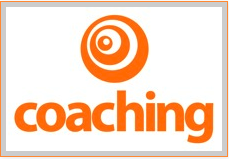 Learning and growing, and, dare I say, "rethinking" is what we at Orange love to do. And we think you do as well. Sure, there are tons of books, articles, magazines, conferences and seminars that can stretch our thinking and tweak our perspective. But those things will not be as effective as having a coach speak into specific situations going on in a specific church setting with a specific leadership team.
Hence, Orange Coaching. Orange has a coaching initiative that helps churches make the next move, whether that's on an individual basis or from a church-wide perspective.
You may have already seen a blog post this week by Michael Bayne, "Getting an Outside Perspective." Michael mentioned three takeaways from having someone come in with an outside perspective: 1) Volunteers heard a fresh voice; 2) Staff was encouraged and challenged; and 3) Discovered insight into what is next.
If you're interested in having Orange coaches work with you individually, within a specific ministry, or across the scope of your entire church, get in touch with Orange Coaching today at www.whatisorange.org/orangeleaders/coaching. If you're interested in how to become an Orange Coach, you can contact Mark Miller for more information.