Communication and Pace
Let's be honest, when you first heard of the Orange Strategy, there was a sense of excitement that probably resonated deep within your soul. If you are hearing about it for the first time today it probably excites you as well. How could it not? Here is a cutting-edge idea, set to revolutionize the way […]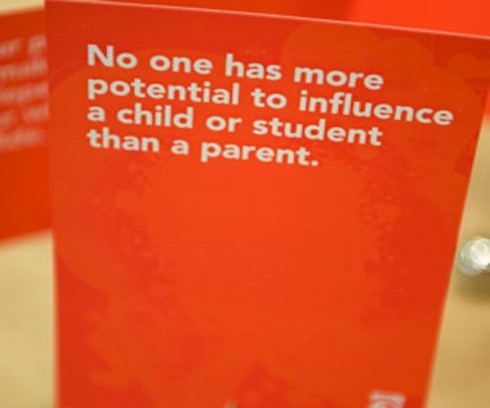 Let's be honest, when you first heard of the Orange Strategy, there was a sense of excitement that probably resonated deep within your soul. If you are hearing about it for the first time today it probably excites you as well. How could it not? Here is a cutting-edge idea, set to revolutionize the way the church does ministry to families. That should cause immense excitement!
Excitement is a good thing. It is a great thing. But we have to harness that excitement in the right way while we include the leaders and families that mean the most to our ministry and we don't waste the opportunity. Let me explain.
Over the course of the past three years I have had the chance to serve as the minister to children and families at First Baptist Church of Fort Lauderdale. I was asked to come to this church to specifically focus on helping this church implement the Orange Strategy with its families. Throughout this journey I have encountered many other leaders who are experiencing the same thing that I am: it is difficult. But to quote Tom Hanks in A League of Their Own, "If it was easy everybody would do it, it's the hard that makes it great."
Regardless of the fact of how hard or easy the task is, I have encountered leaders who say the same thing over and over "This didn't work," "We failed," "We blew our opportunity." All of this discussion seems to be surrounded by two crucial mistakes: communication and pace. Leaders continually say that they did not communicate properly and that their pace was too quick for their people. Some leaders have gone to their church without a clear understanding of the strategy and have miscommunicated. I met a leader at The Orange Conference last year who proclaimed "I am going home and implementing this on Sunday!" After hearing about it for the first time that week.
This opportunity that we have is one that has the ability to change the world. This strategy is revolutionary. Don't lose your influence with your church because of communication and pace. Over-communicate, give your people time to understand what this means and how to implement it. To do that, though, you have to understand it too.
Twitter: @adam_duckworth
Adam Duckworth has been involved in family ministry for over 10 years beginning right out of high school. Adam completed a language arts and public relations degree from the University of Toledo and then went directly into full-time ministry in Southeast Michigan. He is currently the minister to children and families at First Baptist Church of Fort Lauderdale in Fort Lauderdale, Florida. Adam and his wife, Katelyn, relocated in November of 2008 from Michigan to help lead FBCFL through their Orange transition. In the summertime, you can find Adam hosting and teaching at Camp KidJam.
Follow Us
Stay connected to us and be the first to know about exclusive deals and upcoming events.