Leading Leaders of Special Needs Ministry
The following is the final article in a three-part series on special needs inclusion in the Church by Amy Fenton Lee. For the first article, click here. For the second article in the series, click here. Successfully including students with special needs sometimes requires a notable investment of time on the part of the church. […]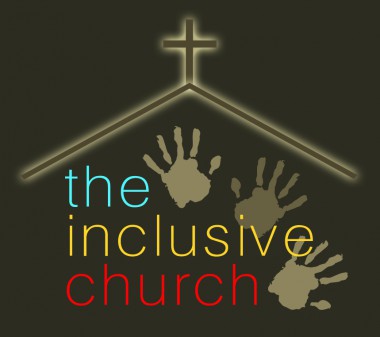 The following is the final article in a three-part series on special needs inclusion in the Church by Amy Fenton Lee. For the first article, click here. For the second article in the series, click here.
Successfully including students with special needs sometimes requires a notable investment of time on the part of the church. Basic accommodation for a single child may necessitate multiple conversations to work through facility and logistical changes, caregiver coordination, and modifications to planned activities and curriculum.
Empower a Special Needs Champion
An increasing number of churches are depending on a called lay person to serve as a coordinator or liaison for the special needs ministry. Faith Promise Church (Knoxville, TN) is one such church, recognizing the benefits of developing a servant-leadership position around the growing needs for disability inclusion. Gina McClain, director of children's ministries for Faith Promise Church (Knoxville, TN), shares:
"God has touched several people in our church with a heart for special needs. We now have an opportunity to utilize their strengths and passion through the administration of our church's inclusion initiative. The ministry staff, volunteers, and impacted families can all benefit from having a point person that serves as a central information hub for our special needs participants."
McClain points out that a tasked servant can create and maintain a database, ensuring the church has the needed details to appropriately place and plan for each child with unique needs. This ministry servant may also track information and invite feedback from families and volunteers so that solutions can be created before problems inside the ministry materialize.
Match the Responsibilities with the Gifts
Very often the person called to coordinate a church's inclusion efforts is someone who has been impacted by disability in their extended family. In other cases this individual has a background in the field of special education or pediatric therapy. Nearly always, the special needs champion has no prior experience working on a church staff and was drawn to this service because of their gifts of mercy and compassion. But the success of the newly tasked ministry associate and ultimately the church's inclusion initiative are largely dependent on the leadership of the corresponding ministry pastor. The skilled ministry leader may need to take the gifts of the called servant into account, tailoring the job description and relational dynamics accordingly. One church's inclusion champion may excel in the areas of networking and relationship building whereas another coordinator is keen on developing worker training while staying on top of volunteer rotations. McClain wisely advises:
"It is up to the ministry leader to define the partnership and expectations of the new coordinator so that everyone wins. For example, I am not going to shift the responsibility for determining the placement of the child with unique needs onto our inclusion coordinator. Instead, I am going to rely on him or her to equip me with relevant information so that I can make a more informed decision. And just as I would handle any situation requiring delicate conversation, I am going to communicate directly with family and volunteers."
Retain Ownership While Advocating for the Ministry
Few special needs coordinators are included in a church's leadership level meetings. As a result, these same individuals rarely have a full appreciation for all the moving parts going on behind the scenes of a church. The church's approach to risk management, funding sources, budget limitations, as well as personnel and volunteer competencies can all have an invisible but direct bearing on a special needs ministry.For these reasons, it is important for a staff leader to maintain ownership and accountability for the inclusion ministry. Without a leader's active engagement, well meaning lay servants may inadvertently bypass necessary practices for maintaining healthy staff relationships while running a safe and effective ministry. Similarly, disability ministries are susceptible to isolation and will likely wither without the visible support of church leadership. Everyone wins when the same leader ensuring the quality of the ministry is also advocating on behalf of the inclusion initiative inside their own circles of influence.
Amy Fenton Lee is the writer behind The Inclusive Church blog. Amy's passion is in equipping faith communities to successfully include families and children with special needs. As an active children's ministry volunteer and the daughter of a church senior pastor, Amy understands the unique subculture of the church. Amy researches for her writing and speaking by interviewing next-generation ministry leaders, as well as secular education and medical professionals. Her writing on special needs inclusion and other family ministry-related topics have been featured in numerous secular and Christian publications. Along with her husband and young son, Amy lives outside Atlanta, Georgia.
Follow Us
Stay connected to us and be the first to know about exclusive deals and upcoming events.