How to: Become Valuable on Twitter (Top 10 ways)
This week I read the following 17 Twitter Tips from a social media specialist who attended a conference hosted by Mashable. TWITTER TIPS 1) @jeffpulver, Casting Director, #140conf: "The secret to Twitter is to listen, connect, share and engage. It's the conversations that matter." 2) @davepeck, Director of Community, Meshin: "Respond to everybody, positive or negative." 3) @michiganflavor, COO, […]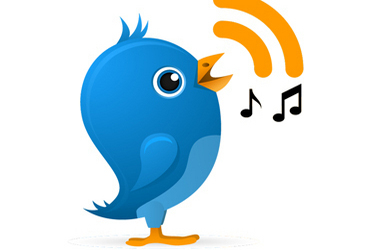 This week I read the following 17 Twitter Tips from a social media specialist who attended a conference hosted by Mashable.
TWITTER TIPS
via mashable.com
How then do you become Valuable on Twitter?
Let's break down the best overall advice in a top 10 ways to become valuable on Twitter:
1. Be Friendly – Don't be a jerk. You can give your opinion but be respectful. You may get attention for a brief moment but it won't pay off in the end.
2. Be Human – Even in your brevity, add personality into it. You are not a robot. Don't act like one. People want to relate to people.
3. Focus – Pick your top topics not all your topics. Keep your community informed with what you are compelled with the most.
4. Don't Over-think it – Don't be afraid that you are going to mess up. You will then mess up.
5. Tell a Story – Don't sell me your product. Tell me your vision and strategy on why your product, belief or service exists.
6. Reach out to People – Even those that you disagree with have value. Choose to interact and not just broadcast.
7. Have a purpose – Don't tweet about food unless you are a foodie. Don't drop the F-bomb just because you can.
8. Respond, Respond, Respond – If someone has taken the time to engage with you then do what you can to respond.
9. Remember that it is Public – Don't blast your boss, your spouse, or your kids. There is a better way than Twitter to do that.
10. Follow the Best People – Learn from and interact with the best people you can. You now have access that you never had before.
What did I miss?  What would your top 10 things be to become valuable on Twitter?
By the way, you can interact with me on twitter: https://twitter.com/mattmckee
Follow Us
Stay connected to us and be the first to know about exclusive deals and upcoming events.