How do you emphasize MILESTONES?
In YouLead this month we will be talking about MILESTONE EMPHASIS. If you haven't had a chance to check out YouLead, our Leadership Development Resources, you now have an option to try it out for FREE!! Just email Bre Hallberg, at bhallberg@rethinkgroup.org, and she will get you all set up with a free 2 month […]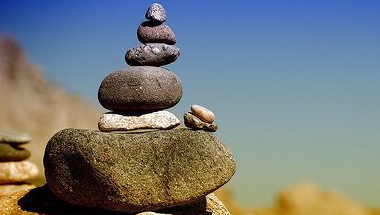 In YouLead this month we will be talking about MILESTONE EMPHASIS.
If you haven't had a chance to check out YouLead, our Leadership Development Resources, you now have an option to try it out for FREE!!
Just email Bre Hallberg, at bhallberg@rethinkgroup.org, and she will get you all set up with a free 2 month trial!

Milestones come and go whether we're prepared for them or not. So, why not spend a little bit of time planning for those moments in life AND preparing the parents of the kids in your ministry for the milestones that they're going to encounter?
This month we'll be discussing how church leaders can better partner with parents to become more actively involved in key events that mark milestones in their kids' lives. And on a personal note, we're going to be talking about how to make the little stuff in life count, and be intentional about celebrating even the smallest milestones.
We know that you lead in several ways at any given time. You lead yourself, you lead volunteers, you might lead a staff, and you often lead up. So, here's what we have in store for you to accomplish each of these tasks:
PERSONAL LEADERSHIP DEVELOPMENT
How does this happen every single week? Sunday just won't slow down. But don't allow that to interfere with the investment you make in yourself as a leader. Go ahead and grab your number two pencil to mark some personal time each week this month to invest in your own leadership development—20 minutes should do it. We've already got a plan for you, so making the time is the first step to accomplishing it.
BOOK REVIEW:
Innovate the Pixar Way by Bill Capodagli and Lynn Jackson
Pixar isn't exactly known for "little things," but they certainly ARE known for their creativity. And one of the keys to this creativity is finding unique ways to celebrate the workplace— making even small details a big deal. Capodagli and Jackson share this unusual approach with readers so that you can also celebrate and create in your own work environment.
PODCAST:
Interview with Matt McKee and Susan Shadid
Susan Shadid is one of the leading voices about milestones in ministry and she has some incredible information to share. As a leader, you'll be able to learn different ways to instill the importance of these events and maximize their potential within families as you listen in on this conversation between Matt and Susan.
VIDEO:
Darren Kizer and Parker Hill Community Church
Darren Kizer is the Family Ministry Pastor at Parker Hill Community Church in Scranton, Pennsylvania.  They have recently been meeting as a team along with a few other churches to tackle the topic of Milestones. They want to be intentional about coming alongside parents to celebrate the milestones that occur throughout their children's lives. And we have been invited into one of their meetings, as they process how to make this happen in their own community.
REAL LIFE:
Pixar
Back to the big screen! We're going to be taking a very practical look at how Pixar celebrates, brainstorms and creates. Check out the details behind their work environment and staff culture that make this company so unique. Then, discover how you can apply those to your ministry environment.
VOLUNTEER LEADERSHIP DEVELOPMENT:
So, now that you have a plan to invest in your own leadership skills, why not make a plan to do some investing in your volunteers? Not like giving away big, fat bonus checks—we have a way to invest in your volunteers for free!
We're going to make it very simple to become more intentional with your volunteer communication via some good-looking emails (if we do say so ourselves). We'll even do the writing for you. Plus, you even can add your own words of wisdom to the messages.
WEEKLY EMAILS:
Why We Do What We Do
Providing your volunteers with information that they can share with the parents of the kids and teenagers they serve will go a LONG way with your leaders. Sometimes the barrier between a volunteer and a parent is a simple lack of creative ways to connect with the parent—it's time to change that.
This month we'll be sharing fun ideas and statistics in emails that you can send to your volunteers. And we encourage you to challenge these leaders to turn around and share this same information with the parents of the kids and teenagers in your programs. Simple—did we mention that already?
STAFF LEADERSHIP DEVELOPMENT:
Whether you're leading a large staff, a few people, or you're trying to lead up to your senior leadership, we've got something for you. We're including another book review with this portion of YouLead because we felt that it would be a great tool to reinforce this month's topic. Speaking of that, this month's focus is (drumroll)—
MILESTONE EMPHASIS [F5] Parents are actively involved in key events that mark critical passages for growth of children. (See page 99 in The Orange Leader Handbook.)
BOOK REVIEW:
Your Child's Strengths: Discover Them, Develop Them, Use Them by Jenifer Fox
Jenifer Fox is the head of a boarding school in New Jersey, providing her ample opportunity to study and hypothesize (Yes, a big word—Fox would be proud.) about how to capitalize on the specific strengths of kids to reach and move past various milestones in their lives. This book is filled with very practical wisdom to implement in your ministry and share with parents.
CHALLENGE:
Milestone Emphasis
We've pulled some suggested movie clips for you to open your staff meeting in a fun and memorable way. Use whichever ones you like—we realize that not all staff are created equal, so there are plenty to choose from! Plan early and make a pit stop at your favorite video rental venue on your way home.
SENIOR LEADERSHIP PODCAST:
Interview with Carey Nieuwhof and Todd Clark
You've probably heard Carey doing plenty of interviews around YouLead with key leaders from all over the place. And we're excited this month to give him the chance to talk about the incredible emphasis that his church, Connexus Community Church, has been able to put on milestones for their families. Listen in to learn what this phenomenal senior pastor has been up to!
Follow Us
Stay connected to us and be the first to know about exclusive deals and upcoming events.