December on Family Experiences
Diana Garland in her book on Family Ministry talks a lot about the environment surrounding families. She stresses that rather than deciding what shape we like best and want to build from inside families– it would be much more effective to change the context around them. So what kind of conditions does it take to […]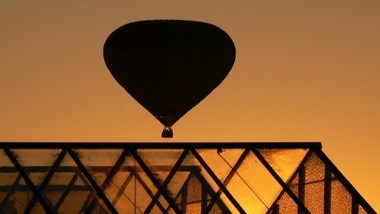 Diana Garland in her book on Family Ministry talks a lot about the environment surrounding families. She stresses that rather than deciding what shape we like best and want to build from inside families– it would be much more effective to change the context around them. So what kind of conditions does it take to grow the families we're trying to create or establish? In other words, we can't "control" the home environment really- but we can regularly work to create more ideal environments in our ministry setting.
Diana also wisely points out that not all family stress is bad or to be avoided. Bad STRESS only occurs when the demand from the environment exceeds a family's capacity to meet it. This makes me wonder, do we sometimes expect too much without providing the right setting or practical resources that families need to thrive? Are we creating more stress unintentionally? In the church, what if we could become known for creating supportive communities where families feel safe, known and loved unconditionally?
We know that you lead in several ways at any given time on any given day. You lead yourself, you lead volunteers or a team, you might lead your family and you often lead up. So this month here on Orange Leaders and also in our premium YouLead content we're talking about the biggest questions to ask and answer for "frantic families" today.
*We're reading a book from bestseller Patrick Lencioni and listening to a podcast with Michael Hyatt who's not only the CEO of Thomas Nelson Publishers but just had a challenging personal experience as his family and others in his hometown ere affected by floods in Nashville, Tennessee.
*We're watching a video of Shaun King, the Courageous pastor from a church in Atlanta who goes above and beyond to reach out to families in need by offering free breakfast every Sunday!
*And if all this wasn't enough, we're even checking out other leaders in organizations like Disney to see what we can learn from them about creating family experiences with WOW factor and how to maximize quality time with the kids in our own lives.
What questions do you have about creating family experiences in your culture, at church or home?