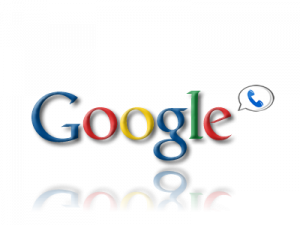 Do you have a Google Voice number? If you said no then go get one now. You can sign up here.  If you already have one then congratulations on signing up for one but do you use it?  Personally, professionally, or for ministry?
This week the official Google Voice app launched in the iPhone App Store.  That's really good news for all of you with iPhones.  There is also an Android app and a Blackberry app that has been out for about a year so you don't have to cheer as loud but you can still be happy.  There are benefits to this service that can be used with any phone for that matter.
What is Google Voice?
Google Voice for Conference Calls
Google Voice even in Gmail…
Google Voice for ministry? Here's five options:
Free text messages is always a good thing.  Not having to give out your personal number if you don't want too is a great thing.
Set it up as the emergency number when you are away on trips and have it ring multiple phones of adults on the trip.  You never know when a kid or student will need help or when one of their parents might.
Make it the feedback hotline and encourage parents to call or text in what their kids learned that week.
Have a prayer phone number and assign different people to pick it up and pray with people.
Use it for mass texts for families who don't want an email but still want information in brief bit size information.
If you want to see more videos about Google Voice then go here.
By the way, if you want to call me then go right ahead.  I've got a Google Voice number and you can just hit the call me button below.
What are some other ways that you could use Google Voice?