A Contest for A Million Miles
This month, we're talking about Global Involvement. In our leadership curriculum, YouLead, one of our book reviews spotlights Donald Miller's, A Million Miles in a Thousand Years. He says in the introduction… The truth is, if what we choose to do with our lives won't make a story meaningful, it won't make a life meaningful […]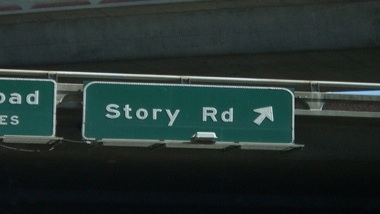 This month, we're talking about Global Involvement. In our leadership curriculum, YouLead, one of our book reviews spotlights Donald Miller's, A Million Miles in a Thousand Years.
He says in the introduction…
The truth is, if what we choose to do with our lives won't make a story meaningful, it won't make a life meaningful either.
And later in one of the first few chapters,
A story has to move in real life and real time. It's all about action.
So what's your practice story?
What are you doing to create opportunities for you and the families you serve to get involved—locally and globally?
Some more thoughts from the end of the book resonate deeply with this idea too…
We are all neighbors.
My life is connected to everybody's else's.
One person's story has the power to affect a million others.
If you decide to ACT…
You'll get a taste for one story and then want another, and then another, and the stories will build until you're living a kind of epic of risk and reward…. And once you've live a good story, you get a taste for a kind of meaning in life, and you can't go back to being normal; you can't go back to meaningless scenes stitched together by the forgettable thread of wasted time.
We've met enough of you to know that there are some incredible stories and examples of how this plays out at your churches. So we're hosting a little CONTEST here on Orange Leaders to hear more of them and share all our ideas.
To enter, just send us your stories (pictures and videos) of how you and your ministry influence communities locally or globally.
Then next week, we'll pick the most inspiring or creative way to get on mission and send you a FREE copy of this recent and amazing book, A Million Miles in a Thousand Years, to keep you motivated for months to come.