Death to the Picture Slide Show
Think about the last time you sat through a picture slide show.  Whether the slide show was running from a computer using PowerPoint or Keynote or maybe it was running from the camera itself with built in software, did you catch yourself saying, "Wow, that's cool."  If you are like me, then I'm sure that […]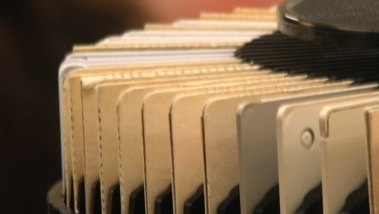 Think about the last time you sat through a picture slide show.  Whether the slide show was running from a computer using PowerPoint or Keynote or maybe it was running from the camera itself with built in software, did you catch yourself saying, "Wow, that's cool."  If you are like me, then I'm sure that is not the case.  Don't get me wrong– I like seeing pictures and I think they connect with people in a great way.  The good news though is that there is a better way to present those pictures that doesn't take a lot of time and is well worth $30 year if you want a slide show longer than 30 seconds.
What am I talking about?  The company is called Animoto.  They bring life to boring picture slide shows in a way that is refreshing.  The level of excellence that is achieved while still being easy to use is quite impressive. Here is a 60 second video explaining what they do:
I've been using Animoto for over 2 years now (they've only been around for 3 years) and have been very impressed by their growth and their additions.  If you haven't used Animoto yet then you can try it for free and make a 30 second video.  You will see how easy it is to use and you won't go back to the boring picture slide show that you have been doing for years.
By the way, here are 7 practical ways to use this technology:
Volunteer Appreciation dinner entrance
Highlight moments from your service for parents and put on your website
Mission Trip wrap up
Visitor Welcome Email
A creative Birthday Segment
Announcement of new activity
Conference wrap up with what you learned
And as a BONUS- here's an Animoto video to go along with our review of family-friendly IKEA in our premium YouLead curriculum. Don't miss your chance to check it out for FREE through the end of this week and the month of October!
Create your own video slideshow at animoto.com.