Why Michael Hyatt is Going to the Orange Conference
I've never been to the Orange Conference, but I am excited to go this coming spring. I heard Reggie Joiner speak at the Catalyst Conference last year, and, frankly, that was enough. (He was awesome!) It is scheduled for April 27–29, 2011. Registration opens on October 5th. The Orange Conference is committed to a simple […]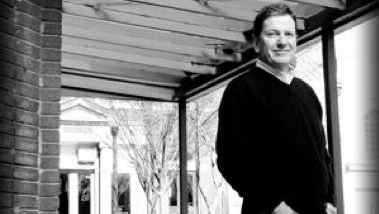 I've never been to the Orange Conference, but I am excited to go this coming spring. I heard Reggie Joiner speak at the Catalyst Conference last year, and, frankly, that was enough. (He was awesome!) It is scheduled for April 27–29, 2011. Registration opens on October 5th.
The Orange Conference is committed to a simple premise that I believe whole-heartedly: the church and the family must work together to influence the next generation.
For too long, we have had an either/or mentality. Some ministries act like it's up to the family. Others ask as though it is up to the church. The truth is it takes both.
This is why the conference is called "Orange."
Think about it. As they say here on Orange Leaders:
Orange is a secondary color, created when you combine two primary colors—red and yellow. Orange is what red and yellow can do when they combine efforts. If you paint only with red, you will get what only red can do. If you paint only with yellow, you will get what only yellow can do. But when you paint with red and yellow, you'll get new possibilities, fresh solutions, vibrant outcomes.
We believe the warm heart of the family can be represented by the color red, and the bright light of the church can be represented by the color yellow. When these two entities combine their efforts for the sake of the spiritual growth of the next generation, the result is Orange."
What a great strategy. It's about time.
In addition to a great strategy, they have a terrific line-up of speakers (some of which are my authors at Thomas Nelson), including:
Gordon MacDonald
Kara Powell
Eric Draper
Jud Wilhite
Sue Miller
Stuart Hall
Carey Nieuwhof
Jared Herd
Doug Fields
In addition to being relevant and practical, it looks like a lot of fun. I am a student of how to create inspirational experiences, and this is one I don't want to miss. I hope you will join me. So, question: Are you planning to come?
Follow Us
Stay connected to us and be the first to know about exclusive deals and upcoming events.