Who's writing the best story? (part 1)
Over the past year I've heard Reggie Joiner speak a few times about the importance of "writing a better story"–a concept Donald Miller shares in "Blue Like Jazz". This whole idea has really stuck with me, and the more I think about it, the more I'm challenged by its implications. You've likely heard the statistics […]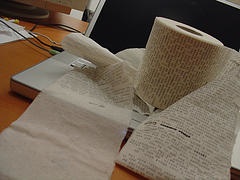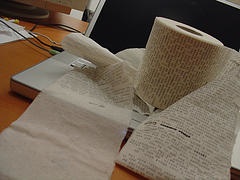 Over the past year I've heard Reggie Joiner speak a few times about the importance of "writing a better story"–a concept Donald Miller shares in "Blue Like Jazz". This whole idea has really stuck with me, and the more I think about it, the more I'm challenged by its implications.
You've likely heard the statistics around the number of students walking away from their faith both during and after high school. More is being written everyday on the subject. The more I reflect on what I see in the lives of students, the more I'm convinced the issue often boils down to one major thing: Most of the adults students know who have chosen to follow Jesus live boring lives, so why would they feel compelled to do the same? The story of the lives of the average Christ follower they see are predictable, safe, and overall, boring.
This challenges me in 3 ways. I'll share the first way today.
1) As a dad
When I look at my life, does it tell a story of an exciting journey with Christ that is so compelling that my sons couldn't think of doing anything else with their lives? Is there adventure, risk, deep relationship, and real evidence of God at work?
Have you read or heard anything about this concept of "writing a better story" for the generation watching what we do even more than listening to what we say? What books, articles or thoughts around this idea have stuck with you? Check back Friday for more on how this plays out as a leader. (flickr photo by jm3)
Follow Us
Stay connected to us and be the first to know about exclusive deals and upcoming events.