The Pyramid Approach
This is the finale- Part 3- in a series on the different ways to recruit. Sign up for his RSS feed at Coach Shef #3. The Pyramid Approach Basically…let's talk pyramids schemes (No offense meant here). Your current leaders replace themselves. This is when a leader, who is having a great time serving, brings other […]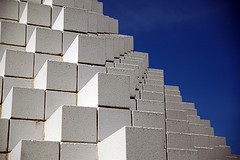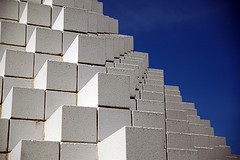 This is the finale- Part 3- in a series on the different ways to recruit. Sign up for his RSS feed at Coach Shef
#3. The Pyramid Approach
Basically…let's talk pyramids schemes (No offense meant here). Your current leaders replace themselves. This is when a leader, who is having a great time serving, brings other leaders into the ministry. Leaders are constantly on the prowl looking for new possible leaders.
PROS
*Your work force is increased exponentially
*Relationships are much more "sticky" than inspiration or guilt
*Highest efficiency = People who are good at it are asking people who would be good at it.
*Leaders come in throughout the year.
CONS
*You have to say "no" sometimes to a friend of a leader.
*This can get tough, but it is still the best way to get leaders.
*Their timing doesn't necessarily match the time you need most of them.
PRACTICAL IDEAS
*Make this part of your leader culture. Replacing yourself isn't just a good idea…it's cultural. It's one of the main items on your Small Group Leader Job Description (You do have a job description, right?)
*Know who brought the new guy. Leaders are attracted to people just like them…good leaders bring you good leaders. Tell them thanks.
*Equip your leaders with some sort of card. Have a web site or something to give folks information and easily contact you. Basically, don't make it hard to get ahold of you.
*Make these folks a priority…many of these people will work out.
One of my dreams is not to have to depend on the Traveling Salesman Approach some day. I know many of you live in worlds (unlike mine) that the Lead Pastor just isn't going to get involved. To be honest, you may not want them involved. The good news is that option #2 and #3 are more efficient anyway. So…get busy…building a great culture of volunteers. The simple fact is…
If your volunteers love volunteering, they will recruit naturally. The amount of leaders who come to you by way of your volunteers is actually an indicator of a great leader culture. You will also have to work less and get quality volunteers as these folks have already been through one round of unofficial interviews by virtue of the conversations with your current leaders.
You can do this.
Want more? Follow Shef on Twitter.
Follow Us
Stay connected to us and be the first to know about exclusive deals and upcoming events.