Glory Defined
The kids in the Camp Kid Jam session were truly amp'd up beyond description. (It is a JAM session after all!) Each team of kids were cheering and chanting for their team color — team spirit was in the air. Feeling that the energy in the room was being channeled into the excitement of the […]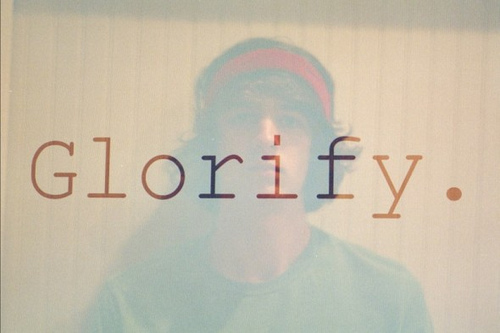 The kids in the Camp Kid Jam session were truly amp'd up beyond description. (It is a JAM session after all!) Each team of kids were cheering and chanting for their team color — team spirit was in the air.
Feeling that the energy in the room was being channeled into the excitement of the event rather than the opportunity to glorify God, Shannon Scott took a moment to refocus the kids on what was truly important. Her approach had four distinct steps:
Acknowledge where kids are showing enthusiasm.
Shannon acknowledged that the kids were showing incredible energy and enthusiasm for their team colors and competition.
Transition kids into a time of worship.
Shannon respectfully redirected the enthusiasm by saying that there are times and places for that type of energy. And that this characteristic reminded her of how we show God glory and worship Him — but that glory and worship are sometimes difficult words to understand.
What worldly things do we glorify?
We can get excited and show team spirit. We can glorify a group or team.
If our favorite movie star or music artist walked into the room, how would we react? We would probably show immense awe, enthusiasm and excitement — we would all probably shout at the top of our lungs! We can glorify a person with how we act toward them.
We also all look in the mirror. We like to spend extra time in the mirror when we want to look nice for someone. We can sometimes glorify ourselves.
Bring it back to the Creator.
But when we sing, shout and dance for God, we are showing Him glory for who He is and what He has done. He is the originator of all things and the only one deserving of glory.
Shannon then began "Glory to God" and emphasized that simple lyrics would help everyone to not worry about the words or motions and focus their hearts and minds on the one deserving of all glory and honor. It really was a beautiful illustration that took the kids from what they were experiencing in the room, to experiencing the King of Kings.
How would you explain glory to a group of elementary kids? Do you use these types of explanations to help kids experience authentic worship?
Shannon Scott is a gifted worship artist and leads many of our Camp Kid Jam worship experiences.