Are you at risk of burnout? In her book,Mad Church Disease, Anne Jackson talks about some external risk factors that can lead to burnout. See if you can relate.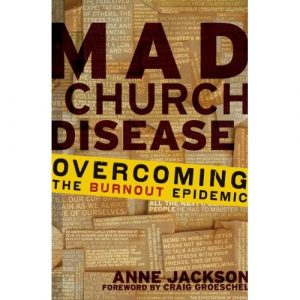 "Working in ministry can prove to have explosive results if we don't share key values with our team. We can work through the smaller differences, but if we aren't on the same page with regard to key issues, we put both our teams and ourselves at risk for burning out."
I knew the importance of making sure that your team and staff define the things that are important, especially the overall strategy of the ministry, but I never thought about how that tied to burnout.
This reminds me of the common language that Reggie Joiner talks about in the Orange Leaders Handbook.
A common language is established to align leaders, parents, and volunteers to an overall mission and plan.
Investing in a common language will help you articulate your strategy in a way that everyone understands and will pay remarkable dividends in clarity and communication.
Do you and the people on your team have a common language and clearly defined wins? Why do you think Reggie says creating these requires investment? What are some of the positive results that you've seen when alignment around key issues is a priority ?