Rest to Refuel
Over the last number of years I've had to work a rhythm of rest and refuelling into my life. It's meant huge changes. In fact, we've programmed Connexus so that staff and volunteers are home most nights. I actually take my vacation now. I have work from my home Mondays and Fridays because I write […]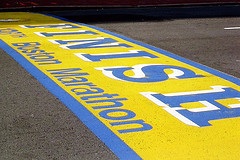 Over the last number of years I've had to work a rhythm of rest and refuelling into my life. It's meant huge changes. In fact, we've programmed Connexus so that staff and volunteers are home most nights. I actually take my vacation now. I have work from my home Mondays and Fridays because I write best when I'm alone out of the office. I'm only good with people about 50% of my work week. Being home Monday means I can pour into staff and volunteers Tuesday – Thursday with enthusiasm. That might not be your rhythm, but it's mine.
This principle is not a blank check for laziness. This isn't about counting your 37.58 hours down the minute to make sure you've got what's coming to you. Not at all. But it is about realizing that ministry happens deepest and most profoundly when you pursue God's work using God's ways and not your own. You end up accomplishing more in every sphere of your life.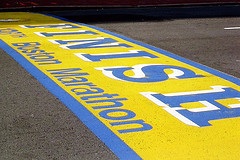 When I started, I wanted to run this marathon like it was a sprint. I still sprint in seasons, but I've come squarely to terms with the truth that this is a marathon. A marathon God actually even intends us to enjoy. (Flickr image uploaded by wallyg)
What type of rest do you enjoy the most? What changes would you need to make to work it into your weekly rhythm?
Follow Us
Stay connected to us and be the first to know about exclusive deals and upcoming events.