Students Do Good
Tragic events, while horrible to endure, can bring out the best in people. A perfect example is how student ministries everywhere are looking for ways to reach out and help the people in Haiti. One illustration is found at Oakwood Baptist Church, in New Braunfels, TX. The student ministry is partnering with Compassion International by […]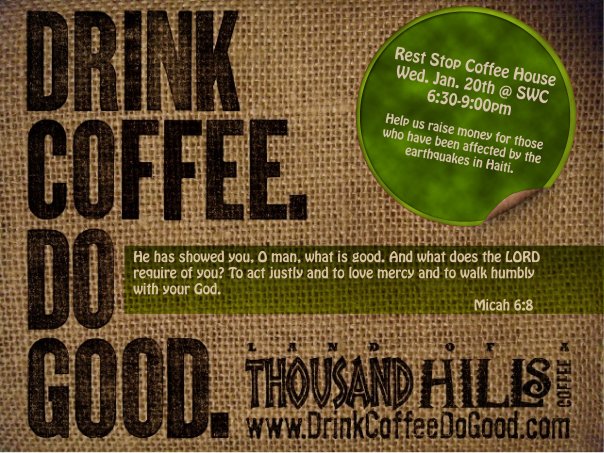 Tragic events, while horrible to endure, can bring out the best in people. A perfect example is how student ministries everywhere are looking for ways to reach out and help the people in Haiti. One illustration is found at Oakwood Baptist Church, in New Braunfels, TX. The student ministry is partnering with Compassion International by hosting a Coffee House fundraiser.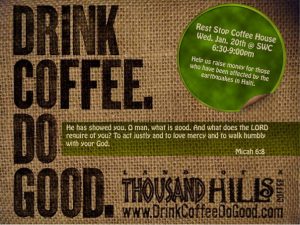 The church had previously partnered with Land of a Thousand Hills as part of the XP for the New Friend Request series, and the event had been a huge success. During that Coffee House, the Oakwood students raised enough money to purchase eight bikes for coffee growers in Rwanda as part of a reconciliation initiative in the country.
Brent Isbill, XP3 partner and the student pastor at Oakwood Baptist, said the students are hoping to raise $1,400 during the event, which would be enough to provide relief for ten Haitian families for a month. The students at Oakwood Baptist are getting an opportunity to not just hear about a need, but the chance to do something with the information they've heard.
Are you encouraging your students to reach out? They can affect change in their world, their community, their circle, their church, their family… it's just takes a little encouragement and opportunity.
What opportunities have you found work best with students at your church?  Attach pictures or links to video if you have them! This is your chance to brag on what God's done through your teenagers.